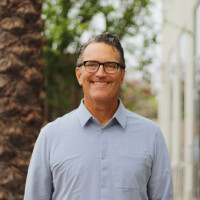 Tom has been a Pastor at Aliso Creek Church since 1998. He grew up in Glendale, California, earning an M.Div. from Princeton Theological Seminary. After graduating, Tom made his way back to Southern California and served as Associate Pastor for Youth at Irvine Presbyterian Church for eight years. Tom and his wife, Liz, have been married since 1991 and have three grown kids—Garrett, Miles, and Paige.
Tom and Liz love to spend time with their sweet grandchildren, Emilia, Lucy Jane, and Leonard James, who live in Boise, Idaho. In addition to hanging out with his family and the folks of Aliso Creek Church, Tom enjoys reading, gourmet cooking, riding his beach cruiser, and rooting for the Rams.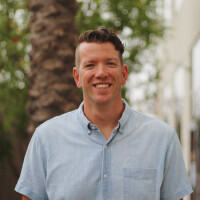 Nick is from in Ventura, California and completed his degree in Biblical Studies from Azusa Pacific University. He then married his wife, Katie and they moved to Boston where he received his M.Div. and his M.A. in Ethics and Society from Gordon-Conwell. Nick came on as the Director of Youth and Young Adult Ministries at Aliso Creek Church in the summer of 2014, and now Nick and Tom serve together as co-pastors.
Nick and Katie have two young children, Oliver and Harper. They always have an open home and something delicious in the oven. In his free time, Nick hops on his mountain bike and explores the many trails just outside his home in Aliso Viejo. He also loves to read and listen to anything from philosophy and theology to podcasts and novels.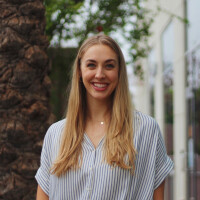 Gretchen Kirby
Director of Music and Worship Arts
E-Mail:

Gretchen is a native of Southern California and has been a member of Aliso Creek Church since childhood. As a professional harpist, Gretchen performs in various capacities that range from concerts in LA to weddings in San Diego and everything in between. She also teaches music classes at Concordia University Irvine. Whether singing, playing an instrument, or teaching, she loves to make Jesus known in all she does.
In her free time, Gretchen enjoys hiking in the many beautiful spots SoCal has to offer, testing out new dessert recipes (that the rest of the staff enjoy eating), and going on coffee dates with her husband, Jordan. Her favorite coffee drink is a lavender coconut matcha from Nook Coffee in Costa Mesa!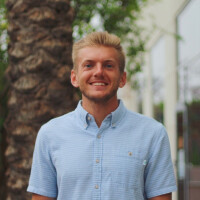 Jeff Sholar
Youth Director
E-Mail:

Jeff grew up in Marietta, Georgia and moved to California in high school. He received his undergraduate degree in Biblical and Theological Studies from Biola University and then went on to seminary at Talbot School of Theology. Jeff completed his M.A. in New Testament Language and Literature and is currently pursuing his M.Div.
He married his wife, Jackie in 2017 and they have one son, Bennett. He loves to flip through anything by Eugene Peterson, Jonathan Edwards, and Gavin Ortlund. Jeff also enjoys days at the beach with family and friends, building epic train tracks with Bennett, and watching the Atlanta Braves play baseball.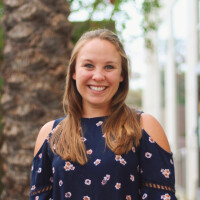 Jackie Sholar
Children's Ministry Director
E-Mail:

Jackie grew up locally and has always lived within beach-distance. After graduating from UC Irvine, she married her husband, Jeff (yep, that's him listed above!) and currently spends most of her free time with their son, Bennett. There is a rare moment when she is not covered in apple sauce or singing along to a Thomas the Train song.
When the sun's out, she loves to pack the car up for a park or beach day, jump in the pool for a swim, or stroll around Downtown Dana Point. When the sun's not out, you can find her eating salmon tacos or reading a new Kristin Hannah book.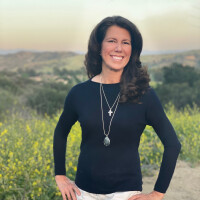 Eva Saltonstall
Office Manager and Director of Volunteers
E-Mail:

Eva was born in Beirut, Lebanon, and grew up in Libya, Holland, and Brazil until her family moved stateside. She graduated from the University of Oklahoma with a degree in Marketing and started her career as an Event Planner with the Four Seasons and Ritz Carlton resorts in California. After meeting her husband, David, and having their son, Trevor, and daughter, Tristan, Eva started consulting in Marketing, Fundraising, and Event Planning. Now she is glad to put those gifts to use for God's church.
She has been dancing ballet since she was six and performed with the Oklahoma Ballet Company, OU Ballet Company, and Palm Springs Ballet Company. She loves to exercise and the arts of every kind (live theatre, sculptures, and paintings) as well as spending time with the family outdoors.