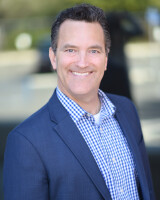 Tom Gastil
Lead Pastor
E-Mail:

Tom Gastil has been the Lead Pastor of Aliso Creek Church since 1998. Tom grew up in Glendale, California and did his undergraduate studies at California State University, Northridge. He then went on to earn a Master of Divinity from Princeton Theological Seminary. After graduating from Princeton, Tom made his way back to southern California and served for several years as a youth minister at Irvine Presbyterian Church. Tom and his wife, Liz, have been married since 1991 and together they have 3 grown kids: Garrett, Miles, and Paige.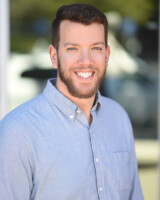 Nick Locke
Associate Pastor
E-Mail:

Nick is was born and raised in southern California. He received his undergraduate degree in Biblical Studies from Azusa Pacific University, and soon after graduating, Nick married his wife, Katie, and the two of them moved to Boston where he attended Gordon-Conwell Theological Seminary. Nick received a Master of Divinity and a Master of Arts in Ethics and Society. Nick came on as the Director of Youth and Young Adult Ministries in the summer of 2014. In February of 2016, he was ordained and now serves as our Associate Pastor. Nick and Katie had their first child, Oliver, in December of 2018, and their second child, Harper, was born in March of 2020.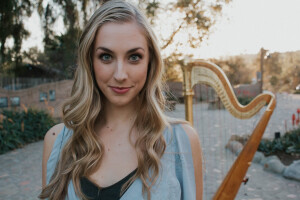 Gretchen Kirby
Director of Music and Worship Arts
E-Mail:

Gretchen Kirby is a native of Southern California and has been a member of Aliso Creek Church since she was a young girl. She has a passion for bringing God's Word to life through music and for educating congregations about the merits of communal singing on Sundays and throughout the week. As a professional harpist, Gretchen performs in various capacities that range from concerts in LA to weddings in San Diego and everything in between; she also teaches music classes at Concordia University Irvine. Whether singing, playing an instrument, or teaching, she hopes to serve others and witness to them about Christ's incredible gift of salvation. In her free time, Gretchen enjoys reading, hiking in the many beautiful spots SoCal has to offer, testing out new dessert recipes, and coffee dates with her husband, Jordan. If you have musical gifts that you would like to share with the church, please let her know!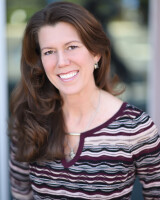 Eva Saltonstall
Office Manager
E-Mail:

Eva was born in Beirut, Lebanon, and grew up in Libya, Holland and Brazil until her family moved stateside. She graduated from the University of Oklahoma with a Degree in Marketing and started her career as an Event Planner with the Four Seasons and Ritz Carlton resorts in California. In addition she performed with Ballet Oklahoma and the Palm Springs Ballet Company. After meeting her husband, David, and starting their family – son, Trevor, and daughter, Tristan – Eva became the Marketing and Public Relations Manager for two Tenet Healthcare medical centers. When David's career moved them to Florida, San Diego and then Irvine, Eva enjoyed consulting in Marketing, Fundraising and Event Planning. Now she is glad to put those gifts to use for God's church.
Jeff Sholar
Youth Coordinator
E-Mail: